In all the chaos of the last year, I haven't even begun to get truly excited about moving into my dream home. I don't know if it's that we started out bumpy with an architect we couldn't get a hold of, or get an answer out of, or the framers that took twice as long to do a half-assed job, or because when we get a fabulous plumbing company to work with, it's one of their pipes that burst and flooded the basement. Shit dampens the spirits people.
That changed this week.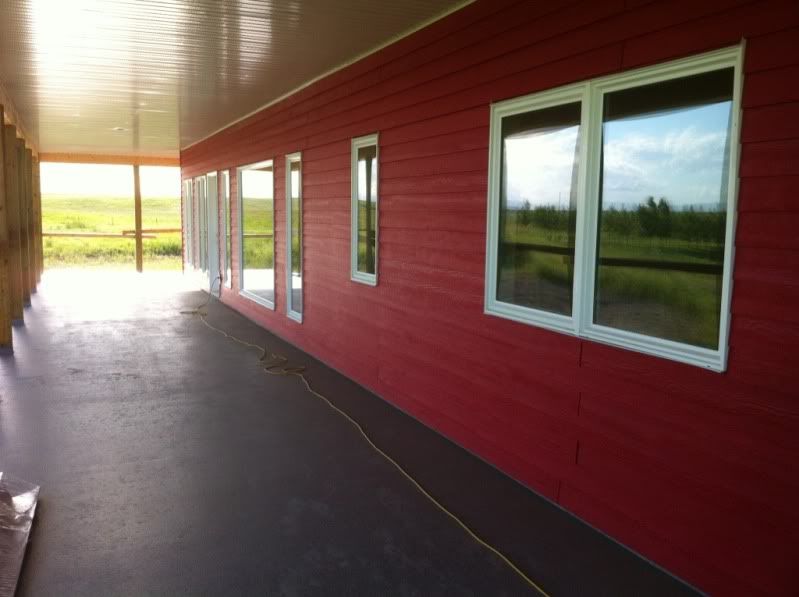 Perhaps seeing the siding completed on the house has kick started that 'oh my god I have to pack' panic that's been burbling at the surface, or the fabulous Nora pendants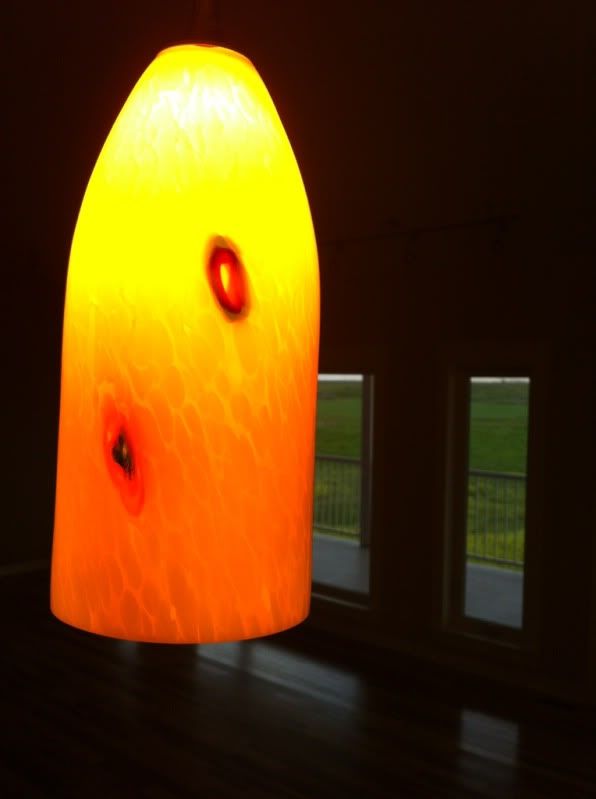 hanging from my ceiling that triggers the mindful image of feeding a whack of kids breakfast at that counter top. It's just starting, just now beginning to feel like I could be moving in there soon.
Of course there is still so much to do … wait, there isn't. There's the clean up, which is basically some finishing work and painting, exterior railing and stairs (painting, exterior railing and stairs have been completed since this post began – SEE, I have no time!). Our garage has no siding on it yet, but the priority on that is lower on the scale of things. We want to get the occupancy permit, not get perfection. Plus its easier to get that stuff done when we live there permanently.
OH MY GOD I'M MOVING SOON!
There, that's better. Got to throw a bit of crazy in there or people are going to start to think this blog is all serious and shit.
I started this blog weeks ago (I know, but you try to do all the shit I'm doing and sit down to blog for an hour, it's not easy unless you have to wait for someone and have the moment to sit down), and in those weeks an offer has come on our house. It's a fine enough offer to me with the conditions of financing and an inspection, so we accepted. Of course now there's a glitch of their deposit amount, but that's a strange tale that doesn't really affect anything anyway. So my house sold.
OH MY GOD I'M MOVING SOON!
I get to pack up my house now, but I still don't know when I'm moving in really. The repair jobs aren't quite done in the basement and we still have a floor to stain after (final painting being done today, see? It's been a while since I started this post). I decided long ago that I won't have carpet in my house anymore so the entire upstairs is hardwood and tile and the downstairs is going to remain concrete, just a bit stained and finished so when kids throw their drinks on the floor it won't be a splotch I'll never be able to forget or clean. That stain takes a week to cure enough to move furniture onto it. And of course we have to have the time to apply it in the first place in a pattern that appeals to both dh and I (ok, dh, because I just wanted plain concrete floor, no stain just polyurethane, which we aren't doing … at all … wait, how did dh get all the say in this?).
I have attempted to finish this one blog post no less than eleventy-billion times. Ok, that may be a slight exaggeration only because I love to say and type 'eleventy' (thank you Bilbo Baggins!). When I first started it, I had no real date for moving in, or an idea of a time span to start packing. At this point, I better damn well go pick up some boxes because I'M MOVING …. soon. I just keep waiting for that moment, and we keep staying in our trailer on site so we can work, and I have the opportunity to relish the silence with my morning coffee. Ok, not silence because lets face it, I live with a guy and 3 kids, silence isn't a big part of my life at the moment. But STILL, the tranquility … no wait, 3 kids …. the peace … nope … the serenity? Oh hell … the dream is coming.